PRO Individual Training Program
TRAIN FOR SKILLS
PRO

Program
Sports discipline is one thing, and individual needs are another. For those who need more attention and customized solutions, we offer individual training cooperation. This form of training program can be compared to a tailor-made suit. We start with a consultation and select the best solutions for your time and physical capabilities. The PRO program includes strength training and endurance training.
Who is it for?
For anyone who needs individualized training to suit their needs and their schedule.
Do you have incomplete training equipment at your disposal and want to use it? We will make a custom plan for you with what you have.
Don't have regular working hours and don't know how to schedule your workouts? We can help you embrace it.
Do you just want a better relationship with your trainer and need more attention than in a group plan? Individual cooperation is the ideal solution.
As part of the PRO program, you get a strength training plan and endurance training plan.
A personalized approach
Based on an interview and consultation, we arrange workouts tailored to your needs. This is the fastest way to go faster and better.
TFS coach support
During the course of cooperation, you can count on the constant assistance of a our S&C coach. We will dispel your doubts, answer all your questions and help you achieve your goal as soon as possible.
Training program
We will adjust the training plan to your schedule. Depending on what you need, you can count on strength workouts, endurance workouts, corrective training or mobility & stretching.
Results
Enjoy the effects of your workout while riding MTB. No more pain in arms and legs, shortness of breath and other limitations that have prevented you from going faster, better and longer.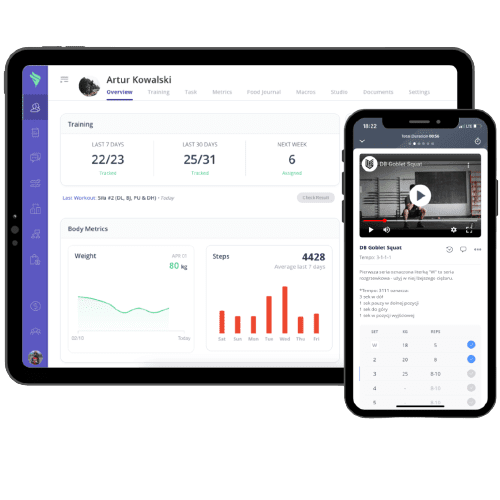 How does it work?
1. Select the type of training program
2. Log in to our app, fill out the training form and perform test workouts
3. TFS trainer will contact you and arrange an interview to set up a plan of action and achieve your goals as soon as possible
4. Follow the plan
5 . Enjoy the ride without limits and improve your results!
As part of program, you'll get access to a dedicated workout app, where you can find your workouts, show videos, and stay in touch with your trainer.
Online Coaching
With the Train For Skills training app, you can use the training program anywhere in the world. Everything you need to train and to be a better athlete in one place.
Detailed training program, demonstration videos, statistics, test workouts, quick contact with the trainer and much more.
FUNCTIONAL STRENGTH
Build functional muscle strength that will ensure that no obstacle on the trail can stop you.
SPEED
Speed is an ability that can be trained! Our workouts will help you get higher speeds while having more control over your bike.
ENDURANCE
Get rid of shortness of breath and burning muscles. With training, you will build endurance that will keep you focused all day.
MORE FUN DURING RIDING!
Do you know that feeling when poor condition or lack of sufficient strength deprives you of the pleasure of riding?
I've struggled with this myself in the past and I know how frustrating it is. With individual training, you will increase your performance and strength specific to the effort in your discipline. You will be able to forget about "shortness of breath", pain in your arms and legs while riding.
Train and enjoy the results. We will take care of the rest.
We are your coach. Guide. Mentor. We will take care of all the technical details so that you don't have to worry. You only do one thing. Follow the training program. You are in good hands!
Artur adjusted the training plan to my requirements. His workouts are not boring and most of all they give a big progress. Contact with Artur is very good and his knowledge gave me 100% confidence. I recommend Artur to everyone who wants to train and ride faster!
I will not write long. Artur is a person with great experience and knowledge, which guaranteed me a very fast progress in training. His ambition and passion with which he approaches it makes miracles. I recommend Artur to all competitors and amateurs!
Artur is a great coach, who treats each of his charges individually, with passion and understanding. You can always count on his support and advice in case of any doubts. I have been working with TFS since October 2018 and I am very satisfied. I would recommend Train For Skills to anyone who wants to raise their athletic level!
Very professional and individual approach to training and full consultation before creating a program. Arthur has a really great and universal knowledge about the selection of exercises and techniques and methods that help increase the effectiveness of training. I will definitely continue to use his advice!
100% SATISFACTION
You can unsubscribe at any time and join back whenever you want. In addition, if you apply the training and do not see results we will refund 100% of your money.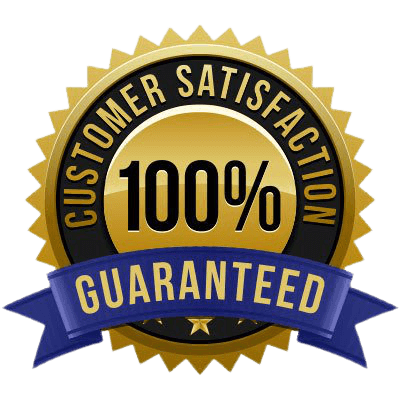 Join now!
Whether you're a pro racing every weekend or an ambitious amateur, time is of the essence for all of us. For this reason, our training programs fit perfectly into your schedule and lifestyle. Rather than "No pain, no gain" every workout, we train effectively and smartly, so you avoid fatigue and spend more time on the bike.
INDIVIDUAL TRAINING PROGRAM PRO
This training program is a "win-win" of sorts, because not only do you get fitter and stronger, but all your work will translate into results on the bike. You will feel the difference in your endurance and gain control of your bike. This is your time, don't waste it!
Individual Training Program PRO
Pricing & benefits
Training form + interview

Phone consultation upon request

Fitness tests appropriate to the type of training

Strength training plan and endurance training plan

Mobility & stretching sessions

Up to 7 workouts per week including mobility

TFS trainer support

Access to the training app

Bonuses: "trip workouts", pre-ride warm-ups, Ebook – Nutrition Guide
The price for an individual training program and guidance with coach Artur Hryszko is agreed individually. Ask for pricing HERE.
Won't the training be too hard for me?
As part of your individual training program, we go thorough interview and perform diagnostic workouts that allow us to assess your fitness level. As a result, we are able to design an adequate training program for your capabilities and goal.
In addition, as part of each training program, you also receive the TFS Intro Program, which is designed for beginners. It will help you learn to perform exercises correctly, go through basic progression and prepare you for the main program.
What do I need for training?
As part of your individual training program, we tailor your workouts to the equipment available and the conditions in which you train.
What is the difference between Basic, Pro and Premium programs?
The individual training program is designed for people who have customized needs and want more contact with a trainer.
Basic plan – under this program you can choose what type of training you want to receive: strength training or cycling endurance training.
Pro Plan – in this program you get both strength training and endurance training.
Premium plan – a variant designed for people who want an exclusive trainer and his 100% attention. In this version of the cooperation, there are no limits on the number of trainings and their modifications.
Mobility & Stretching – mobility & stretching exercises are included in each of the above
What is the minimum time for cooperation?
For an individual training program, the minimum time for cooperation is 3 months.
Do you have a question?
Still not sure what plan to choose? We design our training so that you can be a better rider. In addition, if you find that the training does not meet your requirements and you do not see results, we will refund the entire cost. If you have any questions, write to us or take a look at the FAQ and find the answer to your question.