TFS Enduro
TRAIN FOR SKILLS
TFS Enduro Training Program
Enduro is one of the most, if not the most, demanding type of mountain biking. It poses huge physical challenges such as: the strength to hold and control the bike while downhill, endurance – the ability to ride longer without fatigue. TFS Enduro is a program that will not only improve your overall fitness and mobility, but more importantly the strength and endurance needed for Enduro. At the end of the day you will be able to control your bike longer, and ride faster and better.
Who is the training program for?
For everyone who wants to improve their fitness and riding skills in Enduro MTB. Whether you are an advanced rider or just starting out. The workouts are scaled, so you can easily adjust the level to your ability.
We know how important your time is, so we've designed the workouts to give you the most benefit in the shortest amount of time.
€25,00 / month with a 7-day free trial
Workout at gym or at home
You will receive two versions of strength training: at home without equipment and at the gym. TFS Enduro includes 2 priority strength workouts plus a third additional one.
Endurance workouts
Program includes 2 endurance workouts on the bike per week. If you don't have the possibility to go to the bike, I prepared substitutes (stationary bike/trainer, running or rowing machine).
Flexible plan
The plan calls for a minimum of 2 workouts per week and a maximum of 6 workouts per week. Depending on your level and available time, you choose how many session you will do.
Results
Enjoy the effects of your workout while riding MTB. No more sore arms, legs or shortness of breath. If you follow the plan and don't see progress, I will refund your money.
How does it work?
1. Join a training program of your choice
2. Log in to the training mobile app (TrueCoach)
3. Perform test workouts, see what level you are at and use our tips
4. Choose training for today (strength or cycling)
5 . Enjoy the ride without limits and improve your results!
I know it's hard to train all year round, so you can cancel your subscriptions at any time and rejoin whenever you want.
TrueCoach
As part of the program, you will receive access to the True Coach workout app. It will allow you to conveniently view your workouts, watch demonstration videos, take workout notes, record your results and view your progress on a graph. In the app you will also find a messenger to contact your coach.
PERIODIZATION 365
The workouts are programmed according to the periodization of the annual training plan. This means that they last all year long. This means that no matter when you join the program you will receive training that is appropriate for the time of the season. In each training, we have also prepared regressions and alternative versions for each level of advancement.
Artur adjusted the training plan to my requirements. His workouts are not boring and most of all they give a big progress. Contact with Artur is very good and his knowledge gave me 100% confidence. I recommend Artur to everyone who wants to train and ride faster!
I will not write long. Artur is a person with great experience and knowledge, which guaranteed me a very fast progress in training. His ambition and passion with which he approaches it makes miracles. I recommend Artur to all competitors and amateurs!
Artur is a great coach, who treats each of his charges individually, with passion and understanding. You can always count on his support and advice in case of any doubts. I have been working with TFS since October 2018 and I am very satisfied. I would recommend Train For Skills to anyone who wants to raise their athletic level!
Very professional and individual approach to training and full consultation before creating a program. Arthur has a really great and universal knowledge about the selection of exercises and techniques and methods that help increase the effectiveness of training. I will definitely continue to use his advice!
MORE FUN DURING RIDING!
Do you know that feeling when poor condition or lack of sufficient strength deprives you of the pleasure of riding?
I've struggled with this myself in the past and I know how frustrating it is. Thanks to TFS Enduro you will increase your endurance and strength specific for Enduro effort. You will be able to forget about the "shortness of breath", pain in arms and legs while riding.
WORKOUTS THAT GET RESULTS
You love your bike and want to spend as much time on it as possible. That is why our task is not to flood you with workouts, but to prepare workouts that work and are fun to perform.
Thanks to Home and Gym versions you can choose to train at home or in the gym. You can also combine these two forms. Thanks to that you will be able to adjust the workouts to your lifestyle and keep it regular.
BONUS #1
Proper nutrition is one of the key elements that will accelerate your training results. Therefore, joining one of our programs you will receive a free Ebook, in which you will find information on how to calculate your caloric needs, macronutrient distribution, the impact of food on your performance and what meals to eat for better results.
The price of the Ebook outside the program is 25 euro, but joining the program you will receive it for free.
BONUS #2
When you subscribe to the TFS Downhill or TFS Enduro training program, you get access to a private Facebook group for our members only. You will find there a lot of useful tips, support from other trainers and of course my help. You will see how many of us there are and how training has helped many athletes.
Joining a group outside the program is not possible.
100% SATISFACTION
You don't risk anything by joining a subscription. You can cancel and join at any time. In addition, if you apply the workouts and do not see results I will give you 100% of your money back.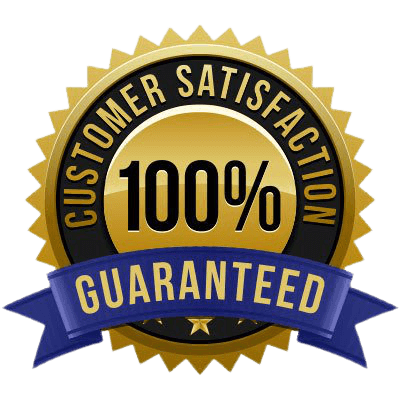 Join now!
Whether you're a pro racing every weekend or an ambitious amateur, time is of the essence for all of us. For this reason, our training programs fit perfectly into your schedule and lifestyle. Rather than "No pain, no gain" every workout, we train effectively and smartly, so you avoid fatigue and spend more time on the bike.
€25,00 / month with a 7-day free trial
This training program is kind of a "win-win" because not only are you getting fitter and stronger, but all of your work will translate into performance on the bike. You will feel the difference in your endurance and gain control of your bike. This is your time, don't waste it!
€25,00 / month with a 7-day free trial
TFS ENDURO
Pricing & benefits
Enduro specific program

fitness tests

mobility session

two versions of strength training (gym and home workouts)

endurance workouts (bike, run and other)

demonstration videos for each exercise

scaled exercises for each level of training

trusted by PRO riders

access to trainings via mobile app

no minimum contract period
You will get:
✔️ Strength training program – GYM version
✔️ Strength training program – HOME version
✔️ Endurance training – based on Power or/and Heart Rate or/and RPE scale
✔️ Mobility & Stretching sessions
✔️ Short training tips every Sunday
✔️ Bonus #1 – Ebook "Performance nutrition"
✔️ Bonus #2 – Access to private workout group on FB
✔️ Coach support
As part of joining the program you get all of this for only 25 euro per month.
Do you have a question?
Still not sure what plan to choose? We design our training so that you can be a better rider. In addition, if you find that the training does not meet your requirements and you do not see results, we will refund the entire cost. If you have any questions, write to us or take a look at the FAQ and find the answer to your question.